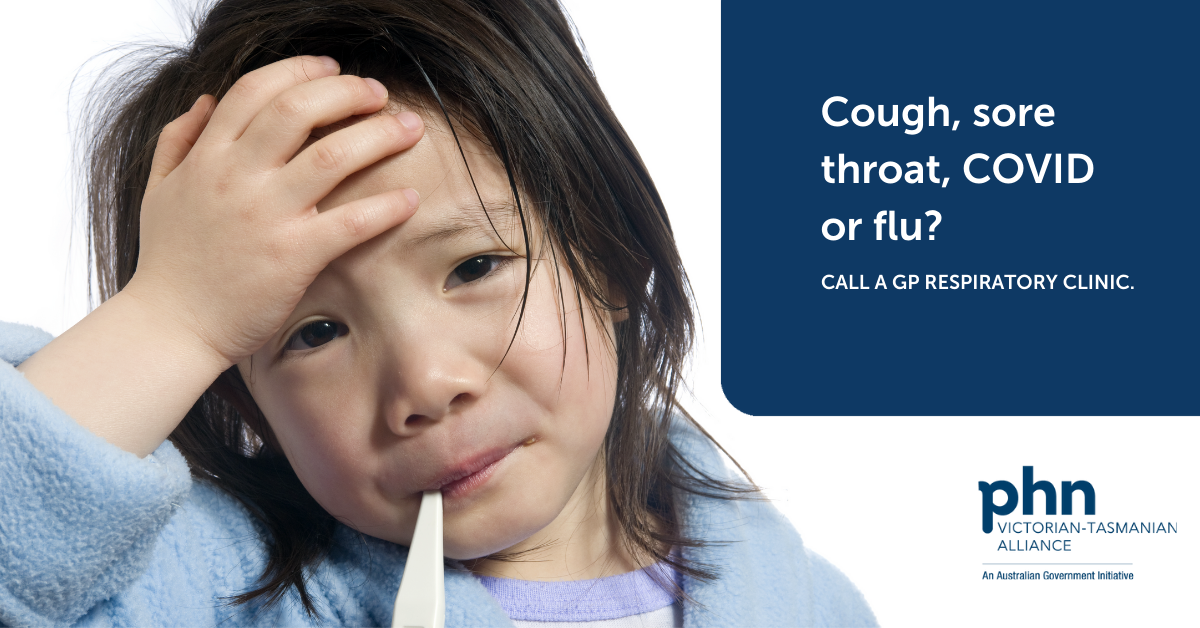 25 November 2022
General practice respiratory clinics (GPRCs) now operate at many locations across Victoria through partnerships between primary health networks and the Victorian and Australian Governments.
GPRCs are designed to take the pressure off hospitals by giving patients access to face-to-face assessment of respiratory symptoms (including COVID-19), testing and immediate treatment close to where they live.
Bookings are readily available – there is no waiting in line.
Booking information for Melton click here
More locations across North Western Melbourne click here
Who can access a GPRC?
Anyone of any age with a respiratory issue can book an appointment at a GPRC.
A Medicare card is not essential, and the service is free.
Most clinics are open after-hours and on weekends.
GPRCs are for people with:
COVID-19 (call ahead)
influenza and cold symptoms such as a cough, runny nose, sore throat or fever
asthma
hay fever
chronic obstructive pulmonary disease (COPD)
emphysema
pneumonia
mild shortness of breath*
*If you have severe trouble breathing, blueness around the mouth, chest pains, or pain in your arms or jaw, call triple zero (000) for urgent help.