Linking Rockbank
Linking Rockbank is a place-based project, first established in 2017 in response to the emerging challenges of rapid population growth and infrastructure in the Rockbank/Middle Melton Area.
Linking Rockbank emerged following earlier efforts and initiatives by the Melton City Council who have engaged with the local community of Rockbank and Woodlea (previously part of Rockbank) since 2014. In late 2017, the suburb boundaries changed and largely reduced the size of the suburb. The Linking Rockbank Project has expanded to include projects and initiatives not only based in Rockbank, but also in the Woodlea/Aintree, Fieldstone and Truganina (Mt Atkinson/Grandview) areas.
Goal:
To promote a socially inclusive and connected community in the Rockbank/Middle Melton area, capable of responding to local aspirations and needs and with the view to achieving good health and wellbeing in the community.
---
2022 Current projects:
Sheep in Rockbank Art Project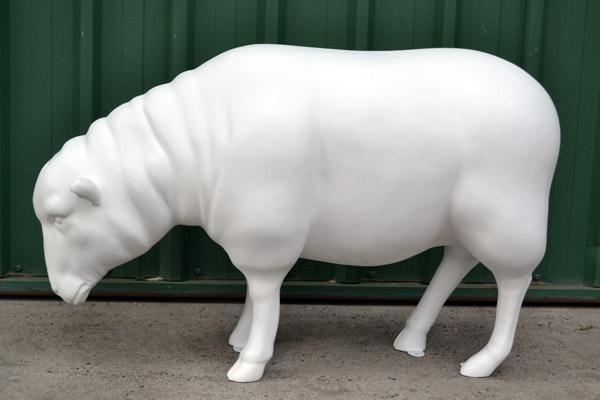 Six fibreglass life-sized sheep will be painted and homed in Rockbank and the surrounding estates. The aim of this art project is to increase social connection and improve mental health and wellbeing in the community, whilst also paying tribute to the rich history of Rockbank.
The six sheep will be painted by the Mount Atkinson Art group as well as local primary school students, then delivered to their new homes to spark joy and act as conversation pieces. The sheep will be homed at the Sundowner Caravan Park, Rockbank Primary School, Aintree Primary School, Rockbank Preschool, Rockbank Football Club and Mount Atkinson Community Centre.
If your organisation is based in Middle Melton and is also interested in having a painted sheep, please get in touch at healthpromotion@djhs.org.au
Mt Atkinson and Grandview Herb Garden Project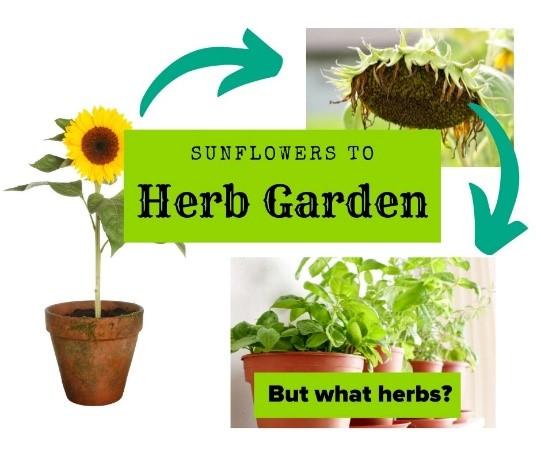 The Herb Garden Project follows on from the success of the Sunflower Pots in the Mt Atkinson and Grandview estates. A collaboration between Mt Atkinson Community Centre, Stocklands and Western Health, this project encourages the community to connect and get involved once again by growing their own Mini Herb Gardens using the pots from the Sunflower Project. Participants have the opportunity to attend a workshop to learn how to establish their mini herb garden. Soil, seeds and any additional pots are provided free of cost and anyone that would like to donate their pot for use by others will be able to do so.
If you would like to get involved or to find out more about this project contact us at healthpromotion@djhs.org.au
Magic Harvest
Magic Harvest is a garden-to-plate style community cooking and gardening program that had a very successful first season between May and September 2021, teaching gardening and cooking skills to Rockbank, Aintree and Mt Atkinson residents. Magic Harvest involves supplying participants with a range of seasonal vegetable seedlings and teaching the group members skills across a full growing season. The group is currently in its second season and have become more confident vegetable growers, learning garden-to-plate cooking skills whilst at the same time building community and increasing their food security.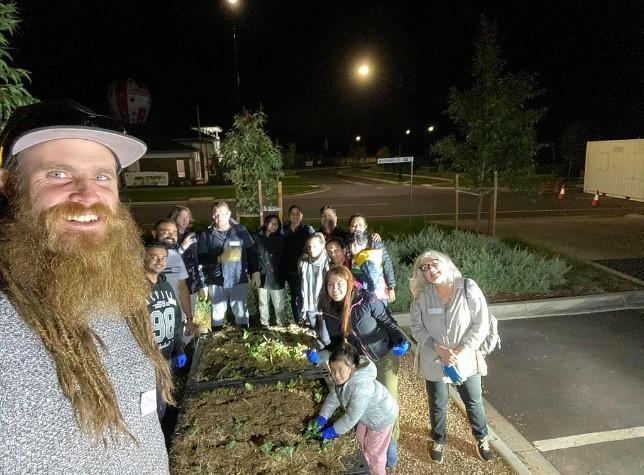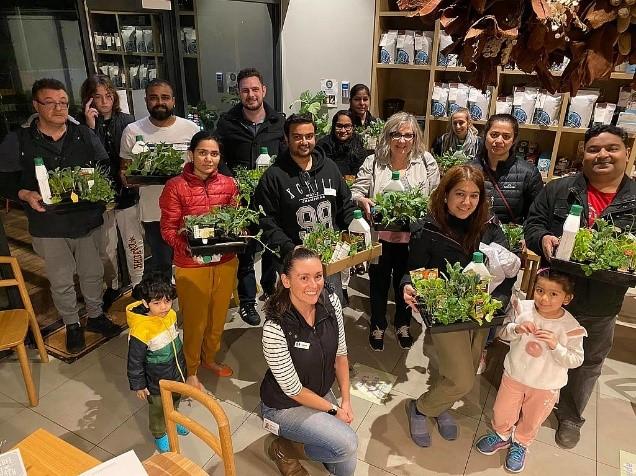 Tell us your ideas!
We encourage local community members to come up with ideas about how they can make Rockbank/Middle Melton an even better place to live, work, learn and play! We have funding set aside to help bring these ideas to life and will support you and other community members to run these events and activities.
Please get in touch with any ideas for your neighbourhood at healthpromotion@djhs.org.au
For project updates, flyers and photos, please like our Facebook page
---
Linking Melton South
Linking Melton South (LMS) is a placed-based community project which was first established in 2013 in response to the emerging challenges for Melton South. These included rapid population growth and growing inequity in health outcomes as a result of experiences of disadvantage and social exclusion.
LMS has been able to deliver over 20 community driven projects with a focus on place-making, community events and celebrations and participatory arts since 2013 in partnership with Melton South residents. Over 10,000 community members have been directly engaged in mental health promoting initiatives in Melton South since it began.
Goal:
To promote a socially inclusive and connected community in Melton South, capable of responding to local aspirations and community needs.
---
2022 Current projects:
Community Garden
Melton South Community Garden is at the Melton South Community Centre, and is used a space to grow, harvest, cook and eat, reuse waste and raise organic produce. With ongoing infrastructure improvements, garden sessions and classes, we aim to make the Melton South Community Garden a unique, safe and inclusive garden space for all who live, work, learn and play in Melton South.
Membership is free, and ongoing opportunities are provided to regular members.
To get involved in the working group or to attend any of the sessions contact the Health Promotion team at healthpromotion@djhs.org.au
Community Repair Cafe
Community Repair Café provides a free opportunity to meet people with an interest in tinkering and do-it-yourself repairs and learning to crochet. It is a great way to build relationships, share knowledge and get to know people in your neighbourhood.
Every month a dedicated group of volunteer 'fixers' encourage people to bring down their broken goods to connect and learn from one another, helping to reduce the amount of landfill, and creating a more supportive, connected community.
We also have a volunteer on hand who provides 1 on 1 crochet coaching. If you're interested in getting involved as a fixer, have something you'd like fixed, or just want to see what it's all about, drop in to one of our upcoming sessions on the first Saturday of the month at the Bridge Road Children's & Community Centre, 260 Bridge Rd, Strathtulloh starting July 2022.
For more information contact the Health Promotion team at HealthPromotion@djhs.org.au
Little Libraries
A Little Library is a free book exchange where people can 'take a book, leave a book'. There are Little Libraries located across Melton including:
MELTON SOUTH LAUNDRETTE, Station Rd, Melton South 3338 - Drop in when open.
CCCM FOODBANK: 100 Coburns Road, Melton South 3338 - Mon - Fri, 10am - 3pm (12:15pm Fri)
MELTON SOUTH COMMUNITY CENTRE: 41 Exford Road, Melton South 3338 - Mon-Fri, 9:30am-4:30pm
MELTON TRAIN STATION: Staughton St, Melton South 3338 - Drop in when open
For more information or if you would like to start a Little Library in your organisation, business or residence, please contact the Health Promotion Team at healthpromotion@djhs.org.au